Recensione di Claudio Delicato
Un giorno i bassisti ce la faranno pagare.
Visto che inventare nuovi strumenti musicali è una cosa complessa se non ti chiami Xabier Iriondo, la tendenza di chi vuole fare musica in modo più "originale" è di eliminarne uno. C'è chi rinuncia alla batteria (e.g. Offlaga Disco Pax), chi alla chitarra (Luminal), ma dai tempi dei White Stripes lo strumentista silurato che va per la maggiore è il bassista. Il risultato è una sterminata schiera di musicisti disoccupati e incazzati neri, e altrettanti chitarristi che si devono fare un culo così per rimpiazzare l'assenza di mezza sezione ritmica.
Uno di questi è Alessio Magliocchetti Lombi, slide guitar dei romani Dead Shrimp, che armato di chitarra resofonica crea da solo il 70% delle armonie. Il gruppo definisce il proprio genere "nu bluez" per indicare un filo diretto fra la tradizione del Delta Mississipi e un'attitudine più contemporanea, infatti non siamo di fronte né ai classici nostalgici dei campi di cotone né a una band postmoderna che di blues ha ben poco.
Dead Shrimp, l'omonimo album d'esordio del gruppo di Sergio De Felice (voce), Gianluca Gianasso (batteria, washboard, voce) e il già citato Alessio, è un riuscito mix di pezzi frenetici e saltellanti (Devil in my head, The rambler), incessanti canzoni sincopate in cui la chitarra pare suonata dalla Dea Kālī (Compulsive shag) e malinconiche sperimentazioni (Mary, punta di diamante del disco). Un mix di atmosfere diverse che suonano sorprendentemente coerenti, manco il disco fosse stato composto con foodpairing.
Dal punto di vista realizzativo è efficace la scelta di registrare l'LP in poco tempo (appena 3 giorni) e prevalentemente in presa diretta, massimizzando in questo modo l'impatto della musica, che suona istintiva, viscerale ed energica, caratteristiche fondamentali nel blues. Azzeccate anche le tre cover (Keep your lamp trimmed and burning di Blind Willie Johnson, Shake 'em on down e Kokomo Blues di Mississippi Fred McDowell) e le collaborazioni con un veterano del genere come Roberto Luti.
Insomma, Dead Shrimp funziona che è una bellezza: funziona perché il blues è un genere che in pochi ascoltano ma alla fine tutti amano. Funziona perché 'sti ragazzi sono abilissimi strumentisti e fini conoscitori del campo. Funziona, infine, perché Sergio ha una voce calda, potente e rassicurante come una ricetta di Benedetta Parodi. I live di questa band devono essere veri spettacoli, di quelli con un sacco di sudore e tante groupie estasiate in prima fila. È per questo che vi consiglio di ascoltare questo disco e fiondarvi a un concerto dei Dead Shrimp prima che un bassista vendicativo spacchi loro in testa il suo ormai inutilizzato Fender Jazz Bass.
DEAD SHRIMP – DEAD SHRIMP
(Ali Buma Ye! Records, 2013)
Woman
Devil in my head
Compulsive shag [feat. Roberto Luti]
The rambler
Chained
Keep your lamp trimmed and burning [cover Blind Willie Johnson]
From 19 to 20 [feat. Roberto Luti]
Shake 'em on down [cover Mississippi Fred McDowell]
Mary
Kokomo blues [feat Roberto Luti, cover Mississippi Fred McDowell]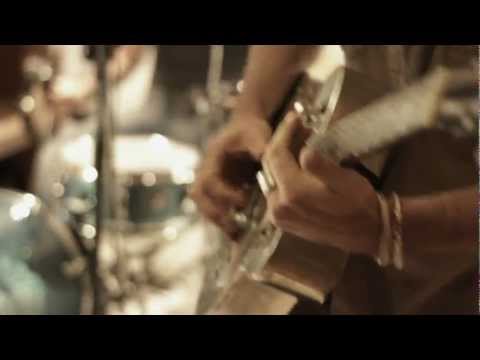 DEAD SHRIMP SUL WEB
Claudio Delicato è anche su ciclofrenia.it™ (Facebook/Twitter)
Ti piace Just Kids? Seguici su Facebook e Twitter!
Comments
comments