Review by Florin Pruna
After ending his working hours a Manhattan East Side computer programmer experiences a hell of a night. As a stranger in a weird neighborhood this guy seems to attract nothing but trouble. This sounds like some lousy newspaper title but actually it's quite a down to earth description of what goes on in this eighties movie. Not that there's anything rightly tragic in Martin Scorsese's movie but this guy – Paul Hacket – ends up with quite a story to tell after this one night experience.
Starting all casual with just a nice cup of coffee, re-reading meanwhile Henry Miller's Tropic of Cancer, his leisure time suddenly takes an unexpected turn as he gets acquainted with Marcy – a girl from another district, SoHo. Their story is kind of brief but in its essence the whole adventure begins with a courting provocation our hero simply cannot refuse investigating.
Not knowing exactly what to expect from the night Paul plans lightly, showing a zealous amount of healthy caution; after all he's going to a girl's, he just happened to meet a couple of hours before, apartment. Naturally things start-of on the wrong foot from the beginning when he loses the twenty dollar bill he left home with. Having just arrived in SoHo Paul finds himself unable to pay the six dollar fee his taximeter is showing. From this point on all turns to worse, and the worse is still to come – he's basically stuck for the night in this place.
Swiftly drifting from one tragi-comical experience to another Paul eventually reaches the point of total despair. Frightened, panicked and endangered our hero is, most of the time, searching for the way back home. After all, he's the stranger in this neighborhood. The funny part is that there's nothing flagrantly strange about him but for long parts in movie, when he's not in immediate trouble, Paul ends up explaining the constantly increasing negative predicament he's going through. Women, drugs, taxi-drivers, bartenders and angry tenants are constantly harassing him. After he loses his coherence he ends up chased by an angry mob which, not without any reason, suspects him to be a serial burglar. Nonetheless he's got his own fault in all of it.
It's interesting to notice how the action this film has to offer has a gradual increasing tune and Martin Scorsese is a genuine master of this type of mechanism (The king of comedy is also directed in this exploding fashion). Beginning as a hopeful casual one-night stand adventure the intensity of the plot takes you on an emotional roller-coaster of beliefs with unsettling absurd impressions. You always suspect that there's a masochistic social-experiment behind Paul's intricate fate.
Eventually he suspends all attempts of communication or dialog and out of desperation resorts to hiding. He manages to get unnoticed, cleverly hiding from his pursuers, disguising himself as a paper-mache human statue; in front of everyone to watch and freely suspect but with nothing much to say or do about it. Not a bad place to find your refuge in, especially when you're feed up with running. Even-so you still need to get free from your costume, otherwise you are a prisoner of the thoughts and actions that those that are around you want to drag you in. As a statue you can even get stolen! And with some luck you can get out of SoHo or like in Paul's case just back to your regular working hours.
CREDITS
Directed by Martin Scorsese
Written by Joseph Minion
Director of photography: Michael Ballhaus
Edited by Thelma Schoonmaker
Music by Howard Shore
Produced by Amy Robinson, Griffin Dunne, Robert F. Colesberry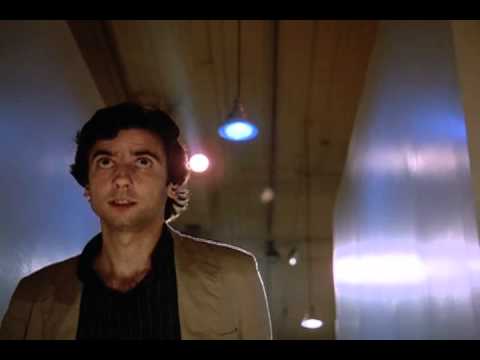 Do you like Just Kids? Follow us on Facebook and Twitter!
Comments
comments