Live report di Skanderbeg
C'è chi dice che vengono dal futuro, chi li riconosce ormai solamente con la maschera di ferro che li contraddistingue, chi cerca di comunicarci in codice binario sui social network, sta di fatto che nessuno sa con precisione chi o cosa sia realmente l'esplosivo duo electro-blues The Cyborgs, che sabato 11 ottobre si è esibito al Black Out di Roma.
Una scelta felice da parte del locale romano, che ogni tanto accontenta la platea romana con nomi, probabilmente poco conosciuti anche dal folto gruppo dell'alternative/underground, ma dall'alto appeal sonoro! Una band che per dirne una ha aperto il concerto romano di Bruce Springsteen del 2013 a Capanelle, mica pizza e fichi.
The Cyborgs sono in tour in giro per l'Italia e l'Europa, per promuovere il loro ultimo lavoro Bee Leave Me, uscito da poco in edizione vinile da 7 ", con la loro musica aggressiva ed energica.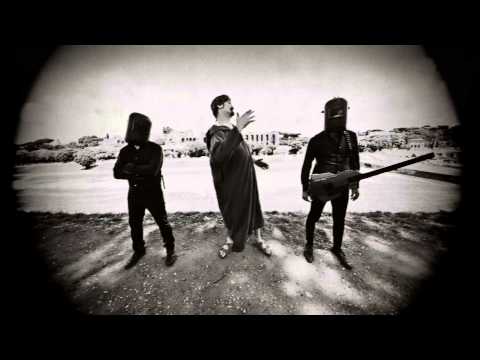 Il loro live è pazzo, ipnotico quasi paranoico. I loro testi, al limite della distopia, parlano di un futuro dominato dal disordine, dal caos e dall'inquinamento, e sul palco la loro maniera di muoversi, contorcersi e suonare è palesemente sopra le righe. Se a tutto questo poi ci aggiungete una commistione tra delta blues e ragtime, ecco che avete trovato una band un "pelino" spiazzante. E giusto per chiudere il cerchio, due musicisti, Cyborg 0 alla chitarra e alle voce e Cyborg 1 che suona la batteria e in contemporanea il basso synth con la mano sinistra, e a volte si improvvisa bluesman anni '30 con la tastiera, o addirittura sperimentatore audace con la washboard ed il wha wha.
Se non li avete mai visti non limitatevi ai video sui youtube, se non li avete mai ascoltati non usate la scorciatoia spotify, e se non ci avete mai comunicato entrate con loro in rapporto binario, vi diranno come si vive nel futuro!
The Cyborgs on cyberspace:
https://twitter.com/thecyborgs
https://www.facebook.com/thecyborgsboogie
Photo report di Enrico Ocirne Piccirillo
Altri photo report di Enrico Ocirne Piccirillo
Ti piace Just Kids? Seguici su Facebook e Twitter!
Comments
comments